4.6 Kitewing (new in 2018) High Aspect design with dacron sail, big windows, carbon fiber frame, wing tips, aluminum boom, cross bar and 5 battens and bag. This wing has been customized with adjustable 4:1 tension battens, laced reflex, 4:1 wing tip tensioner and 4:1 outhaul. Tune this 4.6 up properly and it is fast upwind and down, stable and flies on apparent wind for long distances behind islands while touring. The 4.6 is great on ice surfaces and can handle big wind of 15 to 35 mph and will hit top speeds. This was my favorite wing last winter and I averaged 25.8 mph on a 53 mile tour on Lake Winnipesaukee (see track below).
Used Price: $949. New Retail Price: $1,249.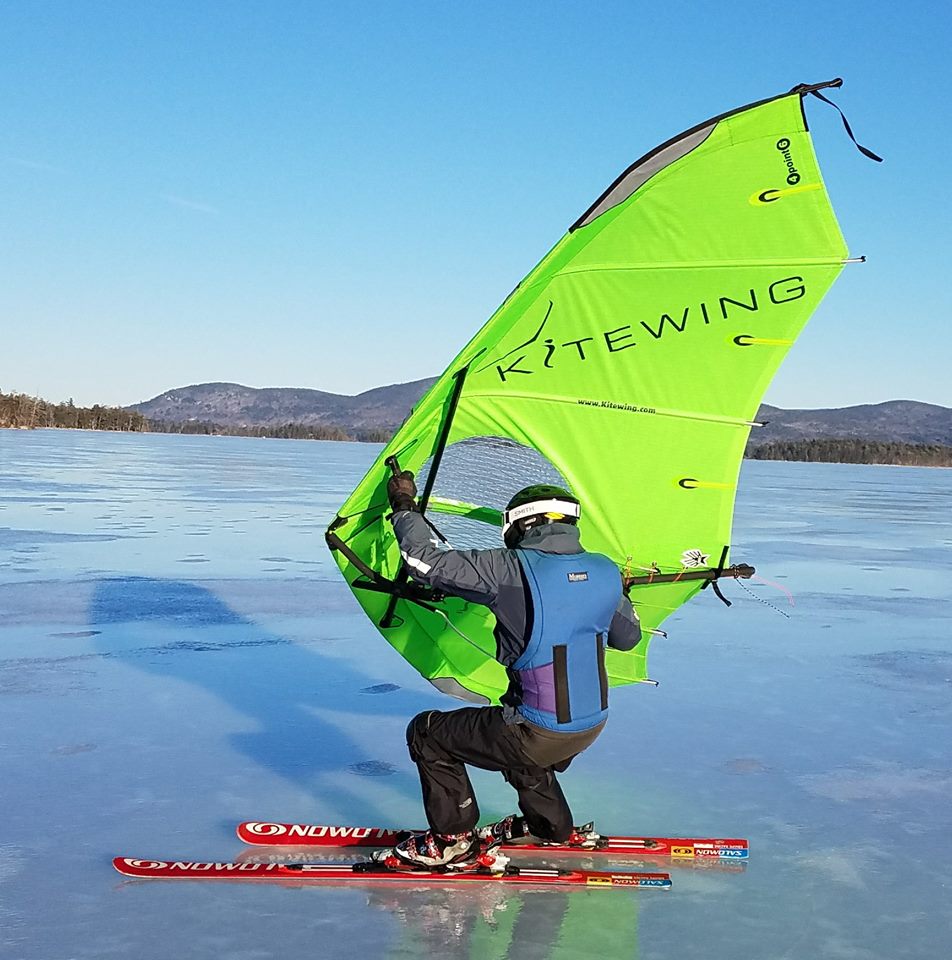 call me at 603 – two three six – 6521, send an email to: info (AT) morsephoto (DOT) com, use the Contact Form. Let me know if you would like to meet up in the New Hampshire Lakes Region to see the wings. Shipping is possible but I would prefer local delivery.