4.0 Kitewing $600
4.6 Kitewing $950 See below
4.0 Falcon Kitewing (new in 2017) for sale with dacron sail and standard fiberglass frame. This wing is in very good condition. The 4.0 is great for beginners or for experienced riders in heavy wind. It flies very stable even in gusty wind and has a flat profile that goes great up wind. Includes sail, fiberglass frame, 5 battens, 2 wing tips, aluminum cross bar and storage bag.
Used Price: $600
4.6 Kitewing (new in 2018) for sale with dacron sail, big windows, carbon fiber frame, wing tips, aluminum boom, cross tube, Y-Tubes and 5 battens and bag. This wing has been customized with adjustable 4:1 tension battens, laced reflex, 4:1 wing tip tensioner and 4:1 outhaul. Tune this 4.6 up properly and it is fast upwind and down, stable and flies on apparent wind for long distances behind islands while touring. This was my favorite wing this winter and I averaged 25.8 mph on a 53 mile tour on Lake Winnipesaukee (see track below). I sailed the 4.6 for 10 days in the 2019-20 season and averaged 49 miles per day.
Used Price: $950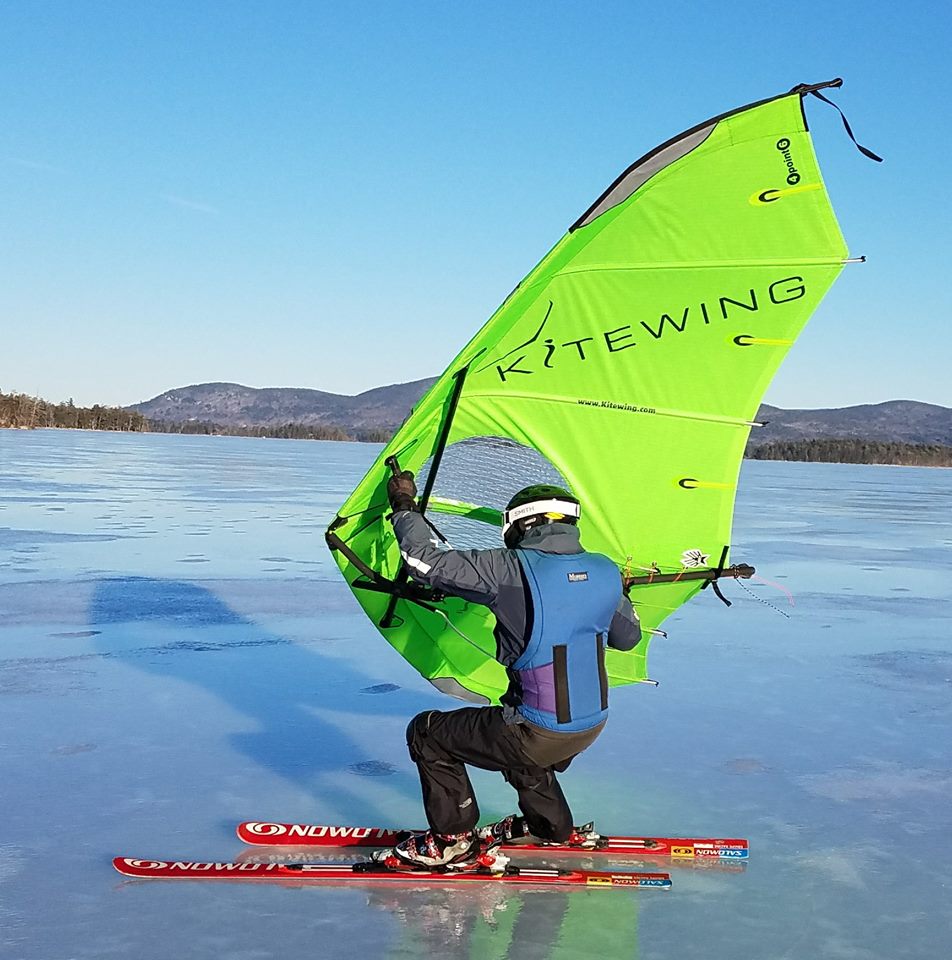 Send an email to: info (AT) morsephoto (DOT) com or use the Contact Form. Let me know if you would like to meet up in the New Hampshire Lakes Region to see the wing. Shipping is possible but may be expensive.